Community Profile

ASH The Drabble
A drabbling comm for the characters of Anthony Stewart Head
Free Account
Created on 2017-04-14 12:12:39 (#3073358), last updated 2017-04-22 (21 weeks ago)
671 comments received
146 Journal Entries, 31 Tags, 0 Memories, 4 Icons

About
| | |
| --- | --- |
| Name: | A backup of the LJ community ashthedrabble |
| | |
| | |
| Membership: | Moderated |
| Posting Access: | All Members |
| | |

Mini Bio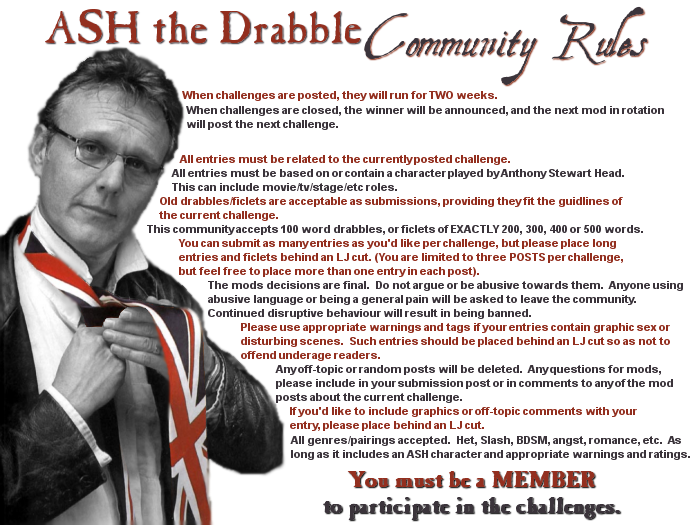 PLEASE NOTE: This community is on extended hiatus and posting is moderated. Thanks for visiting!
Your weekly mods are:
Week 1:
maddogs991
Week 2:
anidada
Week 3:
mrsdrake
Week 4:
monkeyscorpion
---
If you'd like to link to this community or promote it elsewhere, please take one of the following banners:

by
monkeyscorpion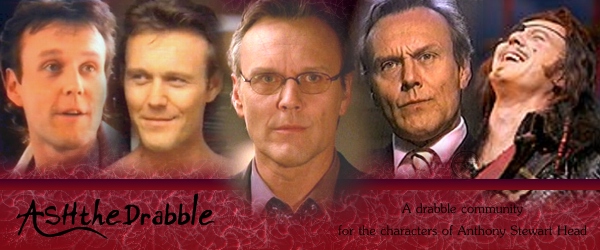 by
mythichistorian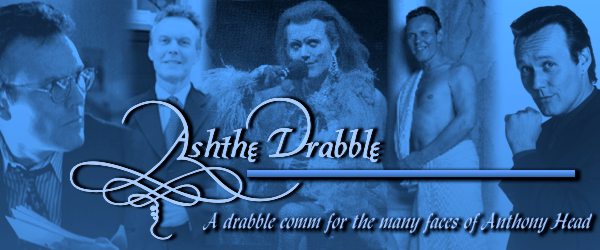 by
mythichistorian
Alternatively, you can visit the
Icons Page
and pick up a pretty icon to promote us!

Connect
adam klaus,
anthony head
,
anthony stewart head
,
buffy
,
buffy the vampire slayer
, chester grant,
drabbles
,
fanfiction
, fat slags,
giles
, i'll be there,
james
,
jonathan creek
,
little britain
,
manchild
,
monarch of the glen
,
oliver sampson
, peter salter,
prime minister
,
rupert giles
, sam gervasi,
spooks
,
tony head
, victor lange,
vr5
Administrators

Linking
To link to this user, copy this code:
On Dreamwidth:
Elsewhere: